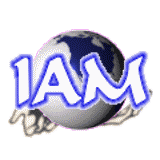 An affiliate of
International
Accelerated Missions

Thank you for your interest
in spreading the Father's Love
to the people of Latin America.
Although some are called to "go forth", most believers are called to stay home and support missionaries through prayer, intercession, and giving. For every one person "on the field", it takes countless others at home.
We thank God for each of you who partner with us. You enable us to be here, bringing the love of Jesus to the poor, the lost, and the hurting.

Five Ways You Can Help:


Prayer
We really need your prayers. Prayer changes things and propels us forward.
Immediate Prayer Requests (and Praise):
(See Latest News section for details on these praise and prayer requests.)

PRAISE GOD
for the soccer teams' success on the field and as a witness.

PRAISE GOD
for the new Sandino program.

PRAISE GOD
for moving in the lives of the youth!

PLEASE PRAY for Orlando and Luis as they adjust to new life in the States.

PLEASE PRAY for provision for all the needs in Father Heart Missions.

PLEASE PRAY that we and our team would always glorify God.
Ongoing Prayer Requests:
| | |
| --- | --- |
| | Health and strength |
| | Wisdom and discernment |
| | That we would continually fill with Father's love and give it away |
| | Protection and blessing over the ministry |
| | Abundant provision |
For updated prayer requests, contact us at:
thebrowns@fatherheartmissions.com


Encouragement
We love the countries in Latin America where God has called us to serve. We love the people and the culture. It is a great pleasure and joy to serve God in this way.

On the other hand, we sometimes get homesick for our family and friends. Often, during a particularly trying time, we have received an e‑mail, a letter, or even a phone call from one of you, which has lifted our spirits and encouraged us. We enjoy receiving a Scripture, a prayer, an encouraging word, or just a letter telling us how you are doing.
Why not dash off a quick note right now? Just click the "Contact Us" button to the left.

General Support
Your gifts are fully tax‑deductible when directed through our mission board, IAM. Thank you for your part in reaching the people of Latin America. You may contribute either online or by mail.

Option 1 - Contribute Securely Online
Make a one-time ministry
gift now, any amount:
(PayPal account not required)
...Or...
Set up a monthly
recurring ministry gift:
Tell me how this works.




Option 2 - If You Prefer to Contribute by Mail
Please make check payable to:
International Accelerated Missions
Do not write in the "Memo" section of the check. For your donation to reach us, be sure to write on (or in) the envelope:
"For Brad & Ruth Brown"
Mail the check to:
International Accelerated Missions
114 Rock Road
Berne, NY 12023
U.S.A.
Option 3 - To Contribute by Credit Card
Go to the IAM Website www.iamoutreach.org and click on "Giving" in the top right corner.
To give to the general fund: Select "IAM Missionaries and International Development Workers," then choose our names: Brad and Ruth Brown.
...OR...
To give to specific needs such as Christmas or Send a Child to School: Select "IAM Missionary Projects and Campaigns," then choose one of the projects labeled "Browns' Project."


Targeted Giving
Father Heart Missions welcomes gifts intended for use by a specific ministry or program. We offer the following information for your consideration and prayer as you plan such a gift.

To target your support toward any of the specific ministry needs below, simply e-mail us (using Contact Us page). Let us know what you are sending—whether by mail or online (see above)—and with what specific sponsorship in mind.
Youth Center
The NEW YOUTH CENTER is helping us reach more kids, youth, and even adults for the Lord. It is a wholesome place for them to hang out, and it keeps them off the streets. But, this new blessing comes with added costs.

Please consider helping us, and also spread the word to others who are not yet partners with us.  To donate specifically for the NEW YOUTH CENTER, simply enclose a note, or otherwise let us know what the gift is for. (Remember, please do not write in the memo section of your check.)

Anything you can give (whether all or part) is a blessing, and much appreciated! But, above all else, please pray for us.

————
During the COVID-19 pandemic, we have closed the Youth Center for the safety of the children and their families. With many out of work and hungry, we are providing food packages for families to prepare at home. To help with this immediate need:
$25 will buy a small food package
$35 will buy a larger food package
Any amount, great or small, will help us feed more families! Thank you!



Feeding Program
* Weekly (formal) program provides about 100 children with a nutritious, balanced meal every Saturday.
* Daily (informal) program feeds up to 30 of the neediest children a snack or meal daily as we are able.
————
Your one-time gift of $300 will cover all of the above needs
of the program for a full month (an average of 30¢/meal).
...or...
Your monthly recurring gift of $30 will directly sponsor
twelve of these hungry children.



Mercy Missions
Many in Pancasán lack the basics for health, nutrition, and hygiene. Donations targeted to Mercy Missions help provide poor children with:
- toothbrushes, toothpaste, soap
- essential medicine such as pain killers, antibiotic ointments, lice shampoo
- used clothing
- dental or doctor visits
————
Cost: Any amount—large or small, one-time or recurring—will help this ministry.
Even $1 from a child's allowance is a blessing to these people!
By way of the Body, we touch the Soul.

Note:
We ask that you please contact us first, before donating items. Shipping and import tax often make this type of donation cost-prohibitive.

Send a Child to School
Some children are too poor to buy school supplies and therefore cannot attend. Others have to work.

You can sponsor a child for the coming year, with a Scholarship that covers government-required uniforms, school supplies, and matriculation fees.
————
Cost: $80 per child for one year. The Nicaraguan school year is January through December.
In return, we send you a photo and letter from the child you are sponsoring.
If you gave last year, please let us know if you want to participate in the sponsorship program again this year.

Christmas Party
Help us to give the poorest children of Bluefields a Christmas!

We want to bless 150 of our children, plus 100 children from the garbage dump neighborhood, with a Christmas party---complete with games, piñata, gifts, and most importantly, the Christmas message! Can you please partner with us in this effort?
————
Cost: $5 gives one child a Merry Christmas; $50 sponsors ten children; $100 sponsors twenty children.
Please add to your contribution a prayer that the Lord will provide $1,250 so that we can bless all of the children here at Christmas. ($750 for our neighborhood of Pancasán, and $500 for the garbage dump neighborhood.)


Post Our Missions Brochure
You can help us by downloading and printing our missions brochure. With the permission of your church, we would appreciate it if you could post it on the bulletin board or literature table, so others can hear what God is doing and pray.
Click on the following link to download the brochure:
(Note: Files named "pdf" are in standard Adobe format.
If your computer cannot read the files, simply go to
www.Adobe.com, and click the "Get Adobe Reader" button.
Adobe Reader is a free and secure download.)

Father God's heart is for the Least, the Last, and the Lost.
Thank you for enabling us, through your giving, to portray His love to precious souls in Central America.