(See related photos at end of newsletter.)

GREETINGS!
It has been a while since our last newsletter. We deeply appreciate your continued prayers for Nicaragua and the Father Heart Team.

Christmas Goings-on
Christmas at the Youth Center is always exciting and joyful because the children receive special food and gifts that their families cannot provide for them at home. This year was outstanding. Nearly 300 children, young and old, got to attend a jolly party with a delicious Christmas meal, cupcakes and ice cream, and generous gifts. To top off the festivities, the staff also put on a fine Christmas play. Many thanks to all of you who gave so this could happen!
* * *
Orlando's Mother
Orlando's mother recently suffered two strokes and a ruptured brain aneurysm. In fact, it is literally a miracle that she is alive. She underwent a six-hour operation, but is now home from the hospital, where her daughter is caring for her through extensive recovery, treatments, and physical therapy.
No one in the family has work, as she faces medical bills and related expenses. There is a photo of Orlando and his mother at the end of this letter. Please take a moment to lift her up in prayer. And, if you should feel led to give towards her time of need -- and/or to help others in need through Mercy Ministry -- there is information in the "How to Give" section below.
* * *
Send a Child to School
We were able to give out over 300 scholarships for students -- preschool through university -- to attend school. This was our most challenging year ever, but despite the setbacks, the program was a success. Lubianka, who gave her life to Jesus in our program as a child, and who is now in her last year of university, shared her powerful testimony with the students.
* * *
Meet Aaron
Aaron grew up in a bad neighborhood, but he was determined in his heart that his life would be different. From the first day he came to the Youth Center, he was always respectful and attentive. He received a scholarship through our Send a Child to School program and became a licensed electrician. Now he is continuing his education with a major in Electrical Engineering.
Aaron attended our classes on Knowing God as Father and Time with God. And, though his conversion was not an emotional one, God was transforming him on the inside. He has a gift of serving and is one you can count on.
In his quiet way, Aaron has grown in confidence and authority. He now teaches Bible to the older boys' class at the Youth Center, and has also stepped right up to the plate doing office work -- handling the scholarships and communications with the many students and parents. We are very proud of Aaron!
* * *

Thank You

We can't thank you all enough for your prayers, encouragement, and support. It means a lot to us and to our team to have partners holding us up. We love you in the Lord!
Blessings in the Lord,
- Revs. Brad and Ruth Brown
"Love never fails." I Corinthians 13:8

Find Us on Facebook
Our facebook page is Father Heart Missions. Check it out!... www.facebook.com/FHmissions



Prayer Requests and Praise
| | |
| --- | --- |
| | PRAISE GOD for Orlando's mother's improvement. Please pray for continued healing and provision for all that she needs. |
| | PRAISE GOD for the Father Heart team that is bringing God's love to hundreds of children (and parents!) in the Youth Center and the Send a Child to School program. |
| | PLEASE PRAY for us and for the Father Heart team: for protection, wisdom, encouragement and strength. |

How to Give:
To give to a specific cause (for example, Orlando's Mother, Send a Child to School, the new Youth Center, or Mercy Ministries): after making your donation (options 1/2/3 below), drop us a line at thebrowns@fatherheartmissions.com and let us know what category it was for.
1.) To give by credit card, go to the IAM website, www.iamoutreach.org/Missionaries.htm, and click the green Donate button; then click on Support a Missionary, then The Brown's Bundle, then choose your designations, which are: Youth Center (includes feeding program), Scholarship Program, Mercy Ministry (helps those in need such as Orlando's mother), Bradley and Ruth Brown (this goes to the general fund). Then press Continue. For information or help, call the IAM office during business hours at (518) 872-0987.

2.) To give by PayPal, go to the Home page of our website, www.FatherHeartMissions.com, click the How Can I Help? button. Follow the simple directions to donate securely online.
3.) To give by check, write the check payable to International Accelerated Missions and mail to:
International Accelerated Missions
114 Rock Rd.
Berne, NY 12023
(Please enclose a note in the envelope saying, "For Brad & Ruth Brown," and for what designation -- Mercy Ministries, Orlando's Mother, Send a Child to School 2019 ($80), Youth Center, Other, or Where Needed Most -- but do not write in the memo section of your check.)

GE Employees and Retirees can participate in the Matching Gifts Program in their giving. Call the IAM office for details at (518) 872-0987, and be sure to say it is for Brad and Ruth Brown in Nicaragua.

Thank you!


Recent Ministry Photos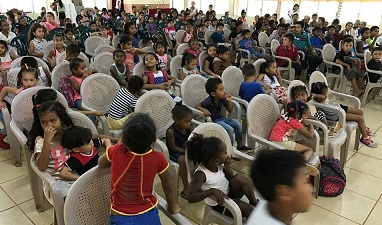 Kids at the Christmas Party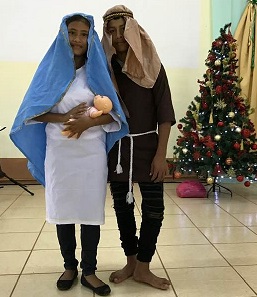 The Christmas Skit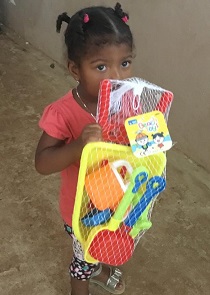 Girl Receiving Her Christmas Gift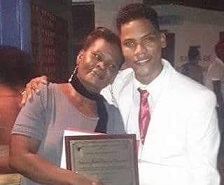 Orlando with His Mother at His Graduation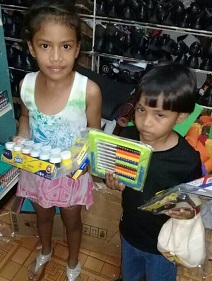 "Send a Child to School" Children Getting Their Supplies

"Send a Child to School" Boy in His Uniform and Backpack,
Ready for the First Day of Classes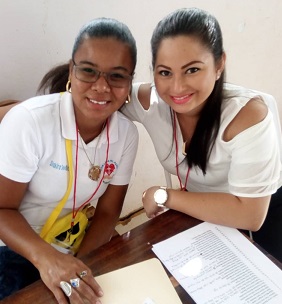 Shakira and Lubianka Working with the Students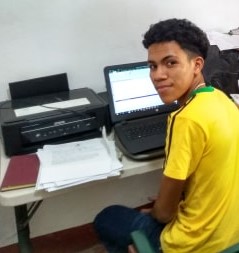 Aaron Working in the Office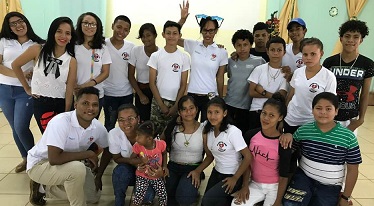 Father Heart Staff Send Their Love and Greetings!