(See related photos at end of newsletter.)

2020 was a challenging year in so many ways. We look forward to 2021 and pray for you that "the God of hope fill you with all joy and peace in believing, that you may abound in hope by the power of the Holy Spirit." (Romans 5:13)
* * *
We are so grateful for each and every one of you, for your prayers, support, and encouragement that has helped to bring God's love and light into Nicaragua. Together we make a great team. Thank you for everything!

Many of the schools were closed during the height of the virus, causing students to have to repeat their academic year. Because of that, there were fewer graduates. However, there were some who were able to graduate, and we are happy for them.

Our staff came up with a great way to do Christmas 2020 . The children have gone through a lot of isolation and heartache due to COVID-19, and we wanted them to feel that they were loved and not forgotten. Although there was no big party as in other years, the staff bought wonderful gifts for each child, along with a ticket to get a Christmas dinner for their family. It was all distributed to the kids in a socially-distanced way and brought them much joy.

The Send a Child to School program was a huge success. We were able to give out 330 scholarships to send 257 students to school! Mayela, one of our leaders, told me how fulfilling it was for her to see the kids' joy and some parents crying tears of thankfulness. And, how well we remember that feeling, from when we were there and saw them face-to-face.

We are overjoyed to see Ramón—the youth with a heart condition— improving as much as he has. He still has rough days, but he has come a long way from when he could not get out of bed. Now the doctors have said that he will not need the heart surgery! Through Mercy Ministry, we will still help him with his regular trips to Managua for cardiologist's appointments. The next step is to help fix up the falling-apart shack that he lives in with his grandmother and sister. (See photo below.)
* * *
Many blessings,
- Revs. Brad and Ruth Brown
"Love never fails." I Corinthians 13:8

Find Us on Facebook
Our facebook page is Father Heart Missions. Check it out!... www.facebook.com/FHmissions



Prayer Requests and Praise
(Why not take a moment to pray right now?)
| | |
| --- | --- |
| | PRAISE GOD for the success of the Send a Child to School program. |
| | THANK GOD for Ramón's recovery! |
| | PLEASE PRAY for Ramón's health and medical care, and for his house. |
| | PLEASE PRAY for all of us in Father Heart Missions, the leaders, and the helpers. |

How to Give:
IMPORTANT - ABOUT THE GIVING LINKS: The giving links on the International Accelerated Missions (IAM) website have changed. So, if you still have an old response card with the link information for using a credit card, please discard it and, instead, use the new info below. (PayPal also changed, but our website has now been updated with the correct PayPal links. Thank you.)

To give to a specific cause, such as Send a Child to School 2022 ($80 per student), Mercy Ministries, Youth Center, General Fund, or "where needed most": after making your donation (options 1/2/3 below), drop us a line at thebrowns@fatherheartmissions.com and let us know what category it was for.
1.) To give by credit card:,
| | |
| --- | --- |
| | Go to IAM's Support Page and click on the words "Click Here." |
| | On the left-hand side, click on "Support a Missionary." |
| | Select "The Browns Bundle." |
| | On the right-hand side, choose your designation: Bluefields Mercy Ministry (helps those in need), Bradley and Ruth Brown (this goes to operating expenses, salaries, etc.), The Father Heart Youth Center (includes feeding program and Christmas), or The Scholarship Program. |
| | Then press Continue. |
| | If you need more information or help with this Giving Page, please call the IAM office during business hours at (518) 872-0987. |
2.) To give by PayPal, go to the Home page of this website and click the How Can I Help? button. Follow the simple directions to donate securely online.
3.) To give by check, write the check payable to International Accelerated Missions and mail to:
International Accelerated Missions
114 Rock Rd.
Berne, NY 12023
(Please enclose a note in the envelope saying, "For Brad & Ruth Brown," and for what designation —Christmas, Mercy Ministries, Send a Child to School ($80), Youth Center, Other, or Where Needed Most -- but do not write in the memo section of your check.)

GE Employees and Retirees can participate in the Matching Gifts Program in their giving. Call the IAM office for details at (518) 872-0987, and be sure to say it is for Brad and Ruth Brown in Nicaragua.

Thank you!


Recent Ministry Photos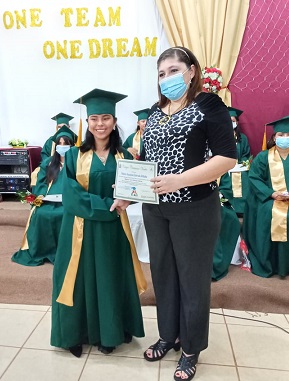 Send a Child to School student Rebecca at her high school graduation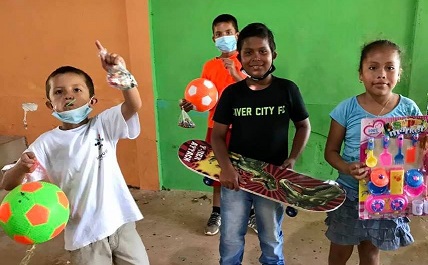 Happy children after they received their Christmas gifts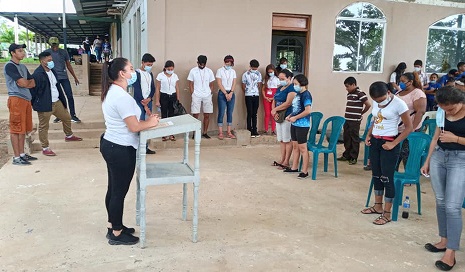 Addressing the Send a Child to School students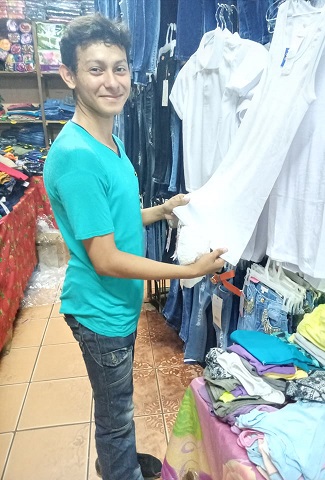 Ramón, the youth with the heart condition, feeling better and shopping for his school supplies through the Send a Child to School program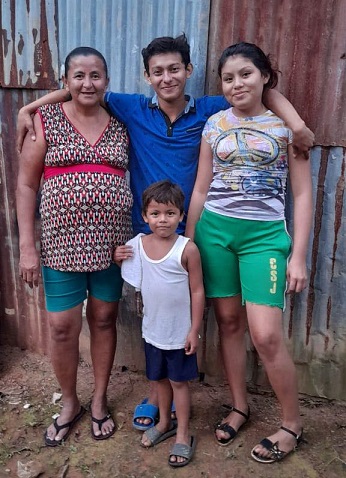 Ramón with his grandmother, sister, and nephew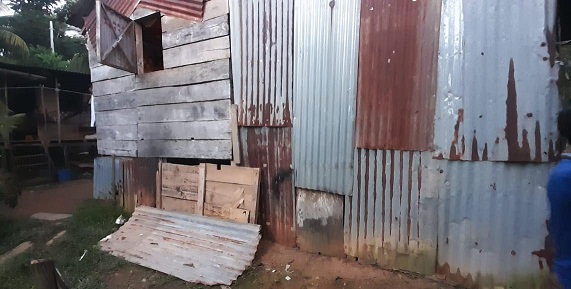 Ramón's House: We need to help him; it is falling apart!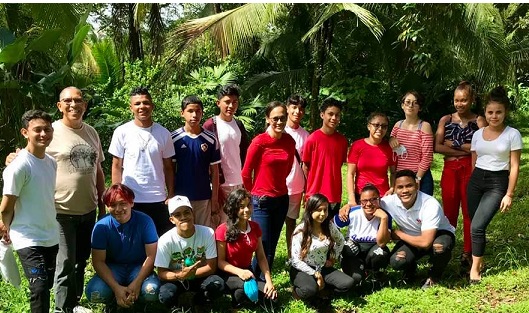 Our Nicaraguan Team